The 81st API China & PHARMEX & PHARMPACK & SINOPHEX, API China for short, will take place at Nanjing International Expo Center from Oct. 17 to 19, when the 22nd China International Pharmaceutical Industry Exhibition and Technology Exchange Conference, China-Pharm for short, will be also held concurrently. The convergence of two events will involve the full industry chain in the pharmaceutical manufacturing sector covering the complete spectrum of products.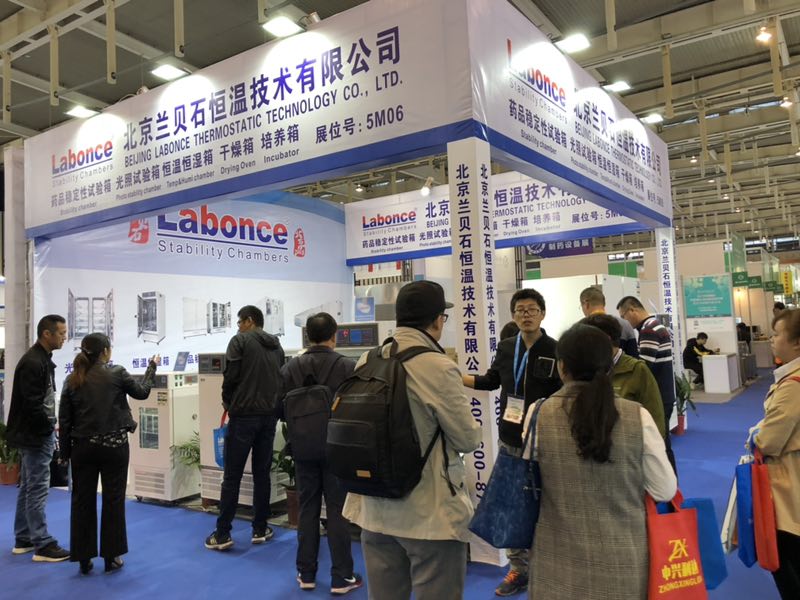 The events have attracted more than 1,000 leading companies of active pharmaceutical ingredients (API) and excipients, more than 300 top pharmaceutical packaging firms, over 500 well-known pharmaceutical equipment manufactures, and over 60,000 professional buyers from home and abroad, setting new records in the number of exhibitors, scale and visitors.
Florian Wohlfart from Merck used to study in China, and he is very optimistic for the Chinese market. "We have more than 3,500 Chinese employees. We want to come closer to the Chinese market, close to our customers here, grow together with China," introduced Florian, "The first manufacturing base in China, with a total investment of 170 million euros, was put into use in Nantong in 2017, and the second base is scheduled to open next year." A Germany company with a history of 350 years, Merck provide various kinds of solutions that cover the full manufacturing process.
Liu Chen, deputy general manager with Beijing Yingmao Pharmaceutical Company, appraised the exhibition, "The exhibition offers an opportunity for customers and manufactures to have a face-to-face meeting, which improves efficiency about 30% over cooperations over phones. Although I noticed the number of exhibitors declines, the quality has been greatly improved."
In cooperation with China Center for Pharmaceutical International Exchange, which is affiliated to the State Food and Drug Administration (SFDA), API China also launches for the first time the "China Pharmaceutical Exchange Week" from Oct. 15 to 19. Under the theme of "Innovation Drives and Empowers New Drugs Making", the new program will include four major themes such as dialogues with industry leaders and drug making in green ways and intelligent manufacturing. During the exchange week, there will be 23 important meetings and activities. More than 100 speakers and industry heavyweights will talk about the new trends in transformation of China's pharmaceutical industry, providing rich opportunities for business networking, trade, exchange and study.
Other events include the press release of the "Blue Book of the Pharmaceutical Industry", the 31st China API Market Information Conference, the 6th Vitamins Day, China International Pharmaceutical Industry Intelligent Manufacturing Conference, Pharmaceutical Engineering Conference and the ICH Q7 Seminar, and the 10th China International Pharmaceutical Industry Environmental Development Forum.
This year marks the 40th anniversary of China's reform and opening up. China's pharmaceutical industry has also developed quickly in four decades. Data showed the total output value of the China's pharmaceutical industry leaped from 7.28 billion yuan in 1978 to nearly 3 trillion yuan in 2017, an increase of 410 times in 40 years. The industry is one of the fastest growing sectors in China's economy.